Cattio Designs
I also design something called a cattio. This is our cat Maggie enjoying her new space.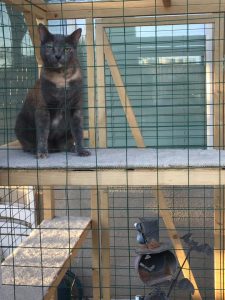 She is also able to enjoy the sights and sounds of birds, lizards, and our dogs while she is outside in the fresh air and sunshine.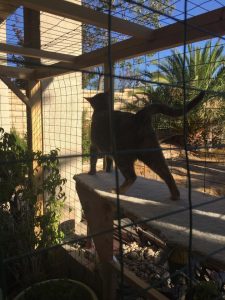 This can be built in a variety of ways, so contact me at 661.296.0806 for more information on a custom cattio for your cat.